2017- 2018 EIPS Parent Survey Results Report
2017-18 EIPS Parent Survey Results Report 
The results are now available for the 2017-18 EIPS Parent Survey conducted in March. Thank you to all families who took the time to share their feedback with the Division. The survey included 20 questions related to the three priorities outlined in the EIPS 2015-2018 Three-Year Education Plan:
Priority 1: Promote growth and success for all students
Priority 2: Enhance high quality learning and working environments
Priority 3: Enhance public education through effective engagement, partnerships and communication
The overall Division results represent 2,918 responses from parents and guardians across EIPS. This was an increase in responses from 2,678 in the previous year.
The survey results for École Campbelltown have helped us identify the following areas of strength and opportunities for growth.
Areas of strength:
Quality of Education
Quality of Teaching
My child's individual needs are meet
My child is demonstrating growth in literacy
My child is demonstrating growth in numeracy
School staff care about my child
My Child's School is Safe
Opportunities for growth:
Community partnerships
Fist Nations Metis and Inuit Awareness
The feedback gathered will help our school and the Division measure its progress toward meeting the priorities and goals outlined in the EIPS 2015-2018 Three-Year Education Plan and develop strategies to better serve students and the wider community moving forward. 
Parent Survey Results: Division 
Parent Survey Results: École Campbelltown
Congratulations!
We are excited to share that our very own Mme Pickering is the first recipient of The Stan Morris Excellence in Handbell Teaching Award. Stan Morris was committed to developing handbell artistry and instilling the joy of music making in his students.  This is a huge honour and we are so proud of Mme Pickering!
EIPS Speech Competition Finals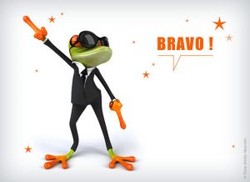 Congratulations to our amazing speech competition finalists. WOW! What a great job our students, Diya, Sophia and Jack did representing Campbelltown. Our very own Sophia WON the speech competition for her grade. There were some very talented students with some great topics. Well done to all of our students who were part of the club with Mme Aasen and Mme Kulhavy.
Bear Witness Day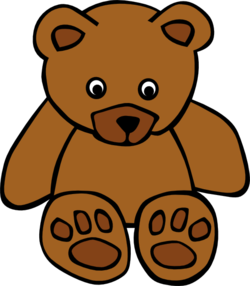 On May 10th it is "Bear Witness Day". Students and staff are encouraged to bring a bear to show support to Jordan's Principle. Jordan's principle aims to make sure that First Nations children can access services in a way that is reflective of their distinct cultural needs, takes full account of the historical disadvantage linked to colonization, and without experiencing any services denials, delays or disruptions related to their First Nations status.
Food Allergy Awareness Month

Did you know that May is Food Allergy Awareness Month?
Here are some facts about food allergies. *
Food allergy is a growing public health issue in Canada.
There is no cure; avoidance of allergenic food(s) is the only way to prevent an allergic reaction.
Over 2.6 million Canadians self-report having at least one food allergy.
The incidence is highest among young children (under 3 years of age) with close to 6-8% affected by food allergy.
Peanut allergy in Canada affects about 2 in 100 children.
Almost 500,000 Canadian children under 18 years have food allergies.
One in two Canadians know someone with a serious food allergy.
More than 40% of Canadians read food labels looking for allergen information.
Living with food allergies can be overwhelming. Especially when you are at school and have no control over what other people bring to eat.
Here are some ways to help keep children with food allergies safe.
Follow food restrictions in your school or classroom.
Read food labels. Foods that contain the allergen(s) should be avoided.
Know that any food can cause a serious, life-threatening reaction called anaphylaxis.
The most common food allergens are peanut, tree nuts, milk, egg, sesame, soy, wheat, seafood and mustard.
Help prevent food allergy bullying.
Avoid talking negatively or joking about food allergies.
Use positive language. For example, "It's important to keep your friend safe. You can enjoy the peanut butter sandwich at home."
Choose non-food items to celebrate birthdays and holidays at school.
For example, hand out stickers or pencils at Halloween and Valentine's Day.
If you are bringing a food treat to school, inform the teacher ahead of time so parents can bring in a safe treat for their child, too.
Be mindful when planning birthday parties or play dates.
Talk to the parents. We'll try our best to make it easy for you so our children can join in.
Learn more about food allergies and anaphylaxis.
Take the free, online Allergy Aware community course provided by Food Allergy Canada (allergyaware.ca)
Anaphylaxis **
What is Anaphylaxis?
Anaphylaxis (pronounced anna-fill-axis) is the most serious type of allergic reaction.
Symptoms of Anaphylaxis
Symptoms can vary for different people, and can be different from one reaction to the next.
Skin: hives, swelling, itching, warmth, redness, rash
Breathing (respiratory): coughing, wheezing, shortness of breath, chest pain/tightness, throat tightness/swelling, hoarse voice, nasal congestion or hay fever-like symptoms (runny nose and watery eyes, sneezing), trouble swallowing
Stomach (gastrointestinal): nausea, pain/cramps, vomiting, diarrhea
Heart (cardiovascular): pale/blue colour, weak pulse, passing out, dizzy/lightheaded, shock
Other: anxiety, feeling of "impending doom", headache, uterine cramps, metallic taste in mouth
During anaphylaxis, a person may have trouble breathing or experience a drop in blood pressure. These symptoms can lead to death if not treated.
When in Doubt, Inject.
Epinephrine is the drug used to treat anaphylaxis. It has saved countless lives. Epinephrine is the first line of defence during a reaction. It is not safe to wait for emergency medical personnel or a doctor to give the injection, or to use other drugs (like antihistamines or asthma medications) instead of epinephrine.
Kids and Anaphylaxis
Children will often describe their symptoms differently than an adult would. For example, a child might say "My tongue is fuzzy" or "My throat feels funny". A very small child may simply become very quiet, because they don't understand what is happening. As a parent or caregiver, if something seems wrong, check for signs, ask questions and take action at the early signs of a reaction.
*Food Allergy Canada, Food Allergy Facts and Statistics
http://foodallergycanada.ca/wp-content/uploads/Food-Allergy-Key-Facts-Sheet_2017.pdf
**Food Allergy Canada, Anaphylaxis Overview
http://foodallergycanada.ca/wp-content/uploads/Anaphylaxis.pdf
Reporting Absences
It is very important that you let the office know (either via the website or phone message) if your child is late or away, as we need to follow up with every student who is not here.
PLEASE send emails to "Attendance" on the contact page as this will go to both secretaries. There is a link on the lefthand side of this page.
If you let the office know they can enter it into PowerSchool and the teacher will automatically know. Letting the teacher know as well is helpful, but we need to ensure the office knows in case the teacher is absent and the information is not passed on. Thank you for your help with this.
Feel free to contact the office if you have any questions.
Families are invoiced for school fees at the beginning of every school year. Fees are due within 30-days of the invoice date. The simplest, and most convenient, way to pay schools fees is using ACORN by logging into the PowerSchool Parent Portal. If circumstances exist where you are unable to pay your students fees you can apply to have fees waived by submitting an Application for a Waiver of Fees.
For more information:
EIPS fees and waivers
École Campbelltown fees and waivers
Student Transportation fees
School Education Plan
Take a look at our results. We are very proud of our students
Accountability Pillar Report 2016
School Education Plan - Year 2
Division News