Starting our day off right!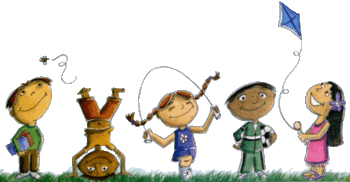 Did you know that the first bell rings at 8:25 am and all students are welcome to come into the building at 8:25 everyday. Supervision outside starts at 8:15 am.
Please ensure that students arrive on time so that they do not miss valuable instruction time. If a student is 10 minutes late in a day they will miss over 30 hours of instruction in a year.
Thank you most respectfully. Our bell schedule is also available on our website to assist you in planning appointments for your children. If you have any questions or would like to talk about this further please feel free to contact me. ~Mme. Smith
Soles for Souls
Please send used footwear of any size to school until Oct. 20th . The Soles 4 Souls program donates them to Third World countries. Students receive an entry form for terrific prizes for each pair of shoes they bring.
Parent/Teacher/Student Interview Booking Info
Note: You may begin booking conferences on Monday October 16, at 9:00 am. At this time you will be able to book conferences for both evenings. 
If you do not have access to a computer, please call the school at 780 467-5143 and we can help with your booking.
Parent/Teacher/Student Conferences will be held on Wednesday, October 25st, and Thursday, October 26nd, from 4:30 pm until 7:30 pm.  We will be using an online booking system to book conferences.  Please go to www.schoolbookings.net; enter the school code 7sv98 and follow the screen prompts.  You will need to enter an e-mail address to receive confirmation of your conferences. 
You will need to enter your children's name, the class, and teacher along with when you would like to schedule a conference.  You are limited to one conference time per teacher.  Please note KINDERGARTEN appointments are 30 minutes long and GRADE 1 appointments are 40 minutes long. Make sure to not overlap appointments. All other grades are 10 min appointments. If you require more time with a teacher, please arrange a separate meeting.  Please do not schedule your conferences back-to-back.  Instead, allow 10 minutes between conferences.  This provides transition time as you travel from one classroom to another and allows the conferences to stay on schedule.  For example, if you book one conference at 5:20 pm, please do not book your next conference until 5:40 pm.  Once your conference is finished at 5:30 pm, you will have the necessary time to proceed to the next conference. 
We suggest you arrive 10-15 minutes prior to your first conference so that you can see which rooms you will be going to for all of your conferences.  Teachers will be having conferences in their classrooms.  The room number will be listed in your confirmation email.
**Please also note that there will be a French book fair in the library during the conferences.  There will be many French books available for purchase.  We require parent volunteers to help with the book fair so please contact the office if you are available. ** 
We look forward to seeing you,
Jessica Smith, Principal
Annie Garneau, Assistant Principal
Farm to School Organizer
Hello Parents,
Thank-you again for participating in the Farm to School fundraiser. We have been made aware that some of the vegetables sent home were not usable and had mold on them. We have contacted the organizers of the fundraiser and they are wanting to replace all of the impacted orders. If any of the vegetables you received were impacted please email Brandi Smith at brandilouisesmith@gmail.com by Friday October 20, 2017 and she will organize a replacement order. The replacement vegetables will be send home with your child on Monday October 16 unless other arrangements have been made.
You will need to identify: quantity, bag size, and type of the produce affected. Also if you have any of the vegetable bags still please send pictures of the back of the bag. Farm to School would like to track the origin of the vegetables the best they can.
Sincerely
Brandi Smith, Farm to School Organizer
Families are invoiced for school fees at the beginning of every school year. Fees are due within 30-days of the invoice date. The simplest, and most convenient, way to pay schools fees is using ACORN by logging into the PowerSchool Parent Portal. If circumstances exist where you are unable to pay your students fees you can apply to have fees waived by submitting an Application for a Waiver of Fees.
For more information:
EIPS fees and waivers
École Campbelltown fees and waivers
Student Transportation fees
School Education Plan
Take a look at our results. We are very proud of our students
Accountability Pillar Report 2016
School Education Plan - Year 2
Division News